Silhouettes for your clients and employees
Looking for an added attraction or a favor that will delight employees or clients at a corporate event?
Having an artist cut silhouettes live at your event may be the answer. Call us or use our request form below for a free quote with no obligation.
Ruth has worked as a silhouette artist for over 40 years in venues from nursery schools to nursing homes.  Numerous historical societies and museums have engaged her, and she has cut at private and corporate events nationwide and in Canada, as well as on international cruise ships.
Please call artist Ruth Monsell of Artful Heirlooms at 207-350-1020 for a free quote with no obligation or complete the online form below.
*Starting at $250 per hour. Travel and accommodations may be added depending on location. For more information call the artist at 207-350-1020 or complete the contact form the artist will quickly respond to your inquiry.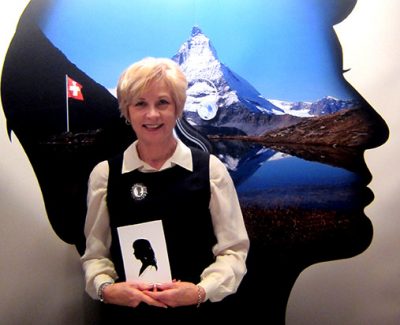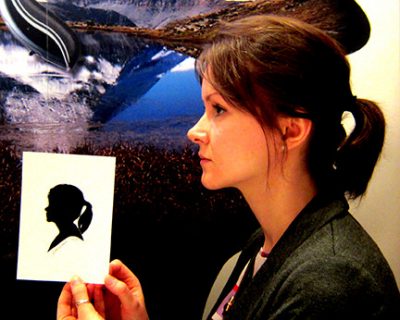 For a more casual and whimsical offering, the artist can draw caricatures of your guests, individually, as couples, and in family groupings