Professional Custom Portraiture
Over 40 Years Experience in Fine Art Portraits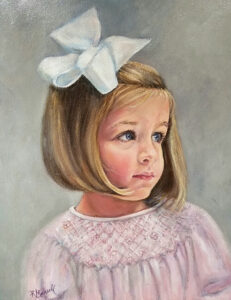 Welcome! I named my art business Artful Heirlooms over 20 years ago because so many clients have told me my work would become a family heirloom.
If you're considering commissioning an artist, I will be happy to answer your every question and fulfill your special requests. Just click here to contact me or give me a call at 207-350-1020 for a quote, with no obligation.
A custom portrait painting represents the ultimate in uniquely personalized gift giving. A portrait has a depth and immediacy which no photograph can approach. Your gift is likely to be received with great emotion and be treasured for many years to come.
Please browse through the many portrait samples in my portrait gallery. You can see additional examples of my work in pastel and oil in the painting gallery page.
Thank you for visiting Artful Heirlooms, located in mid-coast Maine. I welcome your inquiries.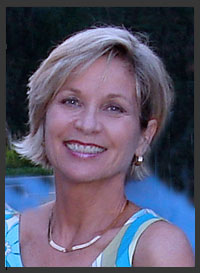 I am Ruth Monsell, a professionally trained fine artist specializing in portraiture, silhouettes and caricatures. I've fulfilled portrait commissions for decades, and have numerous testimonials on the quality of my portraits in charcoal, conte, pastel and oil, of children, adults and pets.
Custom Portraits from your Photos
Charcoal, Conte, Pastel & Oil Portraits
I specialize in charcoal portraits, conte portraits, pastel portraits, and oil portraits. Various sizes, matting and framing options available. Contact me today to turn your photographs into a family heirloom that will forever be treasured.
The final cost is determined once we have spoken and agreed upon size, composition, framing, etc.  I am happy to guide you through all the decisions which go into a commission.  For instance, many people ask about my preference between pastel portraits and oil portraits, and I can discuss the pros and cons of each with you.
Give a Gift That Will Be Treasured
I would love to have the opportunity to create a portrait for your cherished ones, whether they are a family member or friend,  as well as your beloved cat, dog or any other animal companion through fine art portraiture. My objective is complete satisfaction and we will personally work with you to fulfill your special requests. Contact me today for a free quote at 207-350-1020 or click the contact button below.
Call me or click the link below to request a portrait commission
Fill out the request form & upload any photo(s)
I will contact you to discuss about your custom portraiture and provide a free quote
*One-third deposit is required when the commission is agreed (balance is due prior to shipping or upon delivery)
Our Customers Love the Results
"You did an outstanding job and we really appreciate it. The pastel is everything we wanted and much more. We are extremely pleased that we chose you to create it for us. You are a first class talented professional artist, and it was fun working with you. You are the best!"
— S. & S. K., Tarpon Springs, FL
Featured Paintings & Silhouettes for Sale
Here are some of my beautiful paintings which may be purchased. I offer giclee color reproductions and original artwork, both signed and for sale. Click the order button below or call me at 207-350-1020.
I love creating decorative silhouettes as well as holiday silhouettes. I offer laser print reproductions and original artwork, both signed and for sale. I also offer framing options. Click the order button below or call me at 207-350-1020.