About the Artist of Artful Heirlooms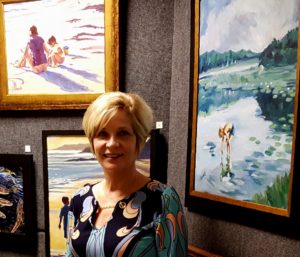 Ruth Cashin Monsell, based in Camden, Maine and Charleston, S.C., was constantly drawing as a child, a gift which ran in her family. Art awards followed from age 8 on. She went on to study art and art history in college, in the U.S. and England. She continued her painting education in New York, Connecticut, and Maine, and has studied oil portraiture with Daniel Greene and Margaret Baumgaertner. In the 1970's she was an artist-in-residence at dozens of schools, and began working live at art shows . Ruth has taught portraiture and painting and sold her paintings in numerous Maine galleries. Her work is in collections around the country and abroad.
Ruth welcomes portrait commissions in pastel, oil, charcoal, and conte. She strives for portraits that not only achieve an excellent likeness, but capture the spark of the individual's personality and spirit, whether the subject be a small child, a grandparent or a beloved pet.