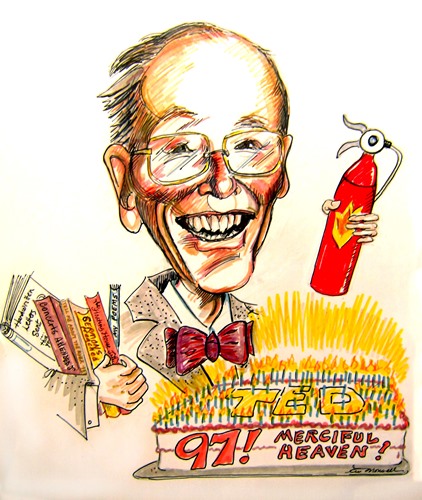 Caricatures first appeared in European and American newspapers over 200 years ago as a way of satirizing everyone from politicians to the ruling class. Today, they have evolved into a popular art form not only for framing and hanging at home, but also for display on restaurant walls and in magazines.
Everyone has distinguishing characteristics, and a caricature captures these in an amusing way. I will be happy to create a caricature of someone you know or your favorite celebrity.
It's especially fun to have a caricature of yourself hanging in your home or office, as if to say, "I don't take myself too seriously."
Caricatures at Special Events
Having a caricaturist work live at your wedding, private party or event adds greatly to the fun, providing both entertainment and a lasting custom favor to commemorate the day.