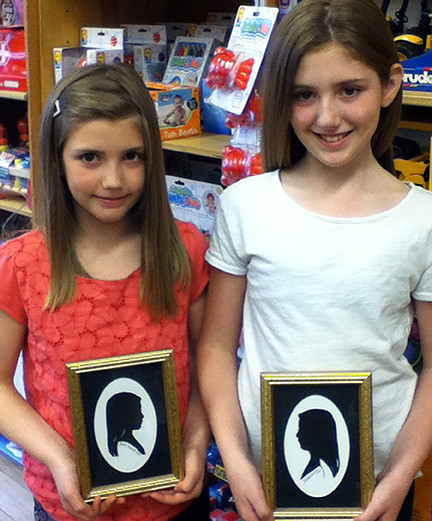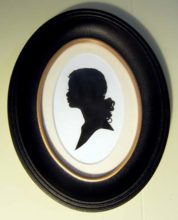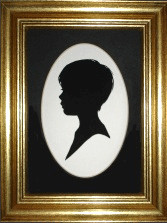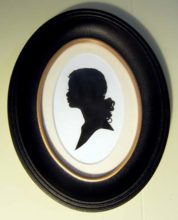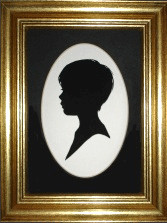 Silhouettes are traditional and simple, yet full of charm. They recapture a piece of the past, yet remain the least expensive form of portraiture.
Today silhouette artists are hard to find, as few are skilled in the art form. Order yours today from a professional portrait artist with over 30 years of experience in silhouette cutting, and enjoy your heirloom forever.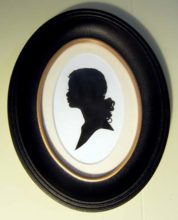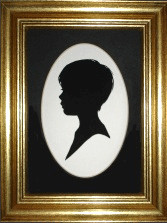 What customers think about Artful Heirlooms silhouettes
I just wanted to thank you for the silhouette you did of my son. I love it SO much, truly. I will treasure it.
— Anne, Camden, ME
Great job! Mom loved it, as did I. I'm sure my daughter in law will be thrilled to get hers. Thank you again for your help. I was impressed with the speed and professionalism of your service.
— D.R. , Alvin, TX
I just wanted to say THANK YOU so much for the beautiful job you did on my son's silhouette &.exactly what I had wanted. I really appreciate everything you have done for me and I look forward to ordering again with you in the future.
— C.K., Reno, NV
We are thrilled with the silhouettes of our Joey. They are perfect – an heirloom I will cherish. Thank you. You captured him, including the tousled hair. Thank you again – you are quite a talented artist.
— DR, Lake Villa, IL
I am sending on the thanks to you from the parents in my son's class. They were very impressed, pleased and surprised with the silhouettes. They were a huge hit. Mountains of thanks for your beautiful work. I couldn't be happier.
— D.M., Ladera Ranch, CA