Available for Weddings, Fundraisers, Corporate Events, Schools, Parties and more!
Planning a big event and looking for something novel to make it memorable?
Looking for an attraction or favor to delight employees or clients?
Want a custom memento for guests to take home?
Having an artist cut silhouettes live may be the answer. Call the artist or use our request form below for a free quote with no obligation.
Ruth Monsell has worked as a silhouette artist for over 40 years in venues from nursery schools to nursing homes.  Numerous historical societies and museums have engaged her, and she has cut at private and corporate events nationwide and in Canada, as well as on international cruise ships.
The artist also helps coordinate silhouette events for schools, clubs, libraries, historical societies and other organizations. These can be run as custom tailored fundraisers at virtually no expense and require very little work by your group.
Let the artist show you how to make a profit while delighting and educating your public with the nearly lost art of the silhouette, or with hilarious caricatures. Call 207-350-1020 for details or request a free quote using the request form below.
The Artist is Available for Various Events*
 Weddings
 Wedding Receptions
 Wedding Ceremonies
 Corporate Events
 Fundraisers
 Parties
 Celebrations
 Anywhere in the U.S. & Canada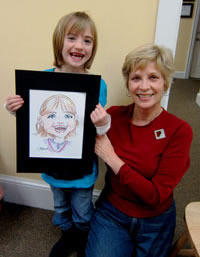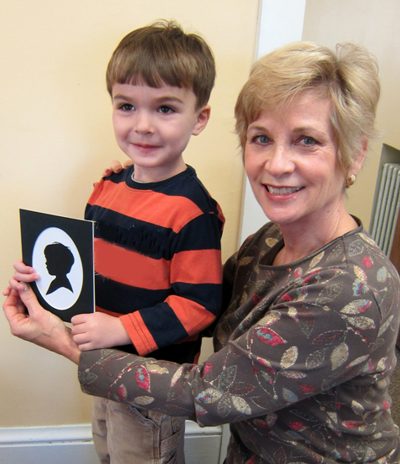 // A Testimonial from a Recent Client
"Ruth was a pleasure to work with. She was very accommodating and flexible to the needs of the event. It was a very low maintenance experience not only in booking and arrangements but also once the event started.
I was able to provide her with a space to work, two chairs and a table and then confidently be able to attend to other matters of the event without having to run back and forth.
I believe everyone who visited and participated with Ruth was delighted with their silhouette, their interaction, and not to mention the group fascination of watching Ruth in action.
I would strongly recommend Ruth for any sort of event in which silhouettes would be possible."
— Michael B., Portland, ME
*Starting at $250 per hour. Travel and accommodations may be added depending on location. For more information call the artist at 207-350-1020 or complete the contact form the artist will quickly respond to your inquiry.
For a more casual and whimsical offering, the artist can draw caricatures of your guests, individually, as couples, and in family groupings