Silhouettes at your reception...the elegant addition.
Make your wedding unforgettable.  Guests who go home with their heirloom portrait in cut paper will always remember your day.  Having a live artist will wow your guests while entertaining them, and leave you with a timeless keepsake: an album of duplicate silhouettes signed by each guest.
Ruth Monsell has worked as a silhouette artist for over 35 years in venues from nursery schools to nursing homes.  Numerous historical societies and museums have engaged her, and she has cut at private and corporate events nationwide and in Canada, as well as on international cruise ships.
Please call artist Ruth Monsell of Artful Heirlooms at 207-350-1020 for a free quote with no obligation or complete the form below.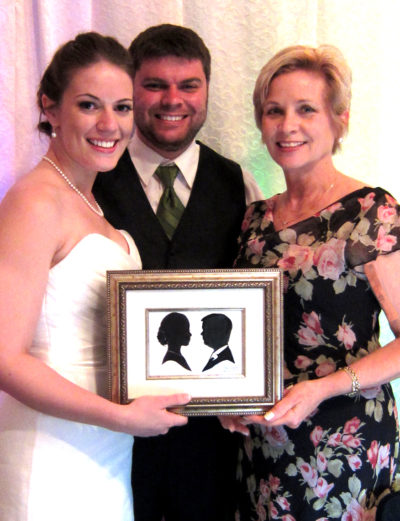 *Starting at $250 per hour. Travel and accommodations may be added depending on location. For more information call the artist at 207-350-1020 or fill out the contact form about any questions and the artist will respond to your inquiry as soon as possible.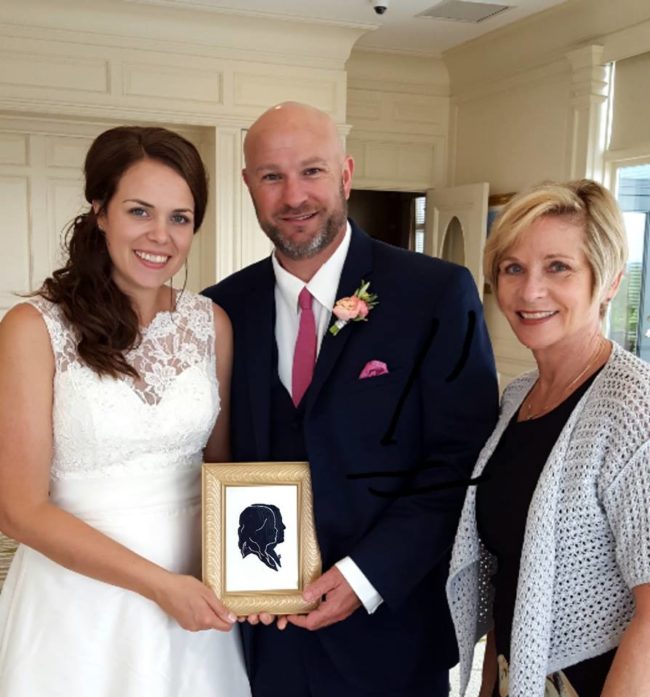 Silhouettes of the wedding couple also make fabulous wedding gifts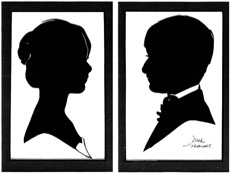 "There aren't words to describe what a special addition Ruth was to our wedding celebration. She was the highlight of the wedding, and though we booked her for only three hours, demand for her silhouettes far exceeded anything we could have imagined. Ruth selflessly stayed til the very end of the wedding and made sure that every single guest received a silhouette. Not only did our guests love her and rave about the silhouettes, we now have a beautiful album of all of our guest's silhouettes as a precious keepsake. Ruth is simply amazing and pure class, I can't recommend her enough to any bride or anyone else planning a special event. Thank you so much Ruth."
— Tess O., Waltham, MA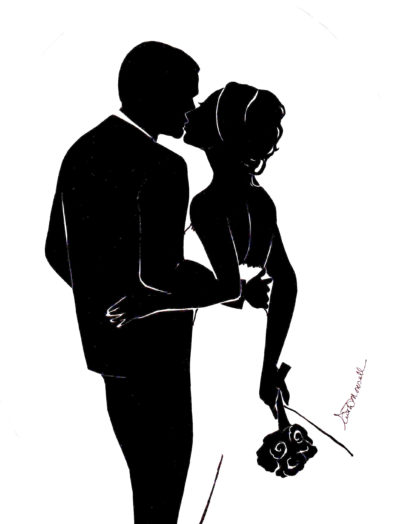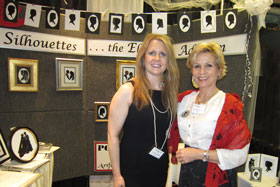 "We had such a wonderful experience with Ruth! Everyone LOVED the silhouettes... and we can't wait to invite her again next year! Would highly recommend!"
— Laurie, Middlefield, CT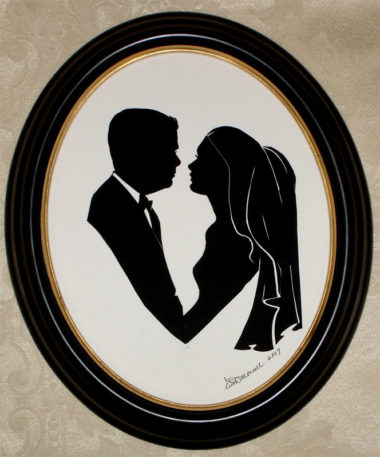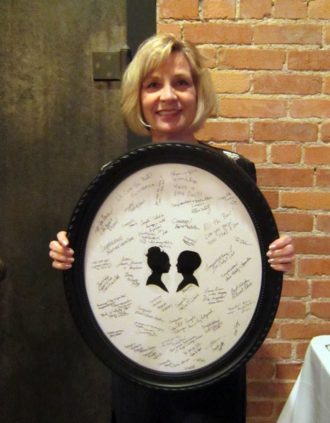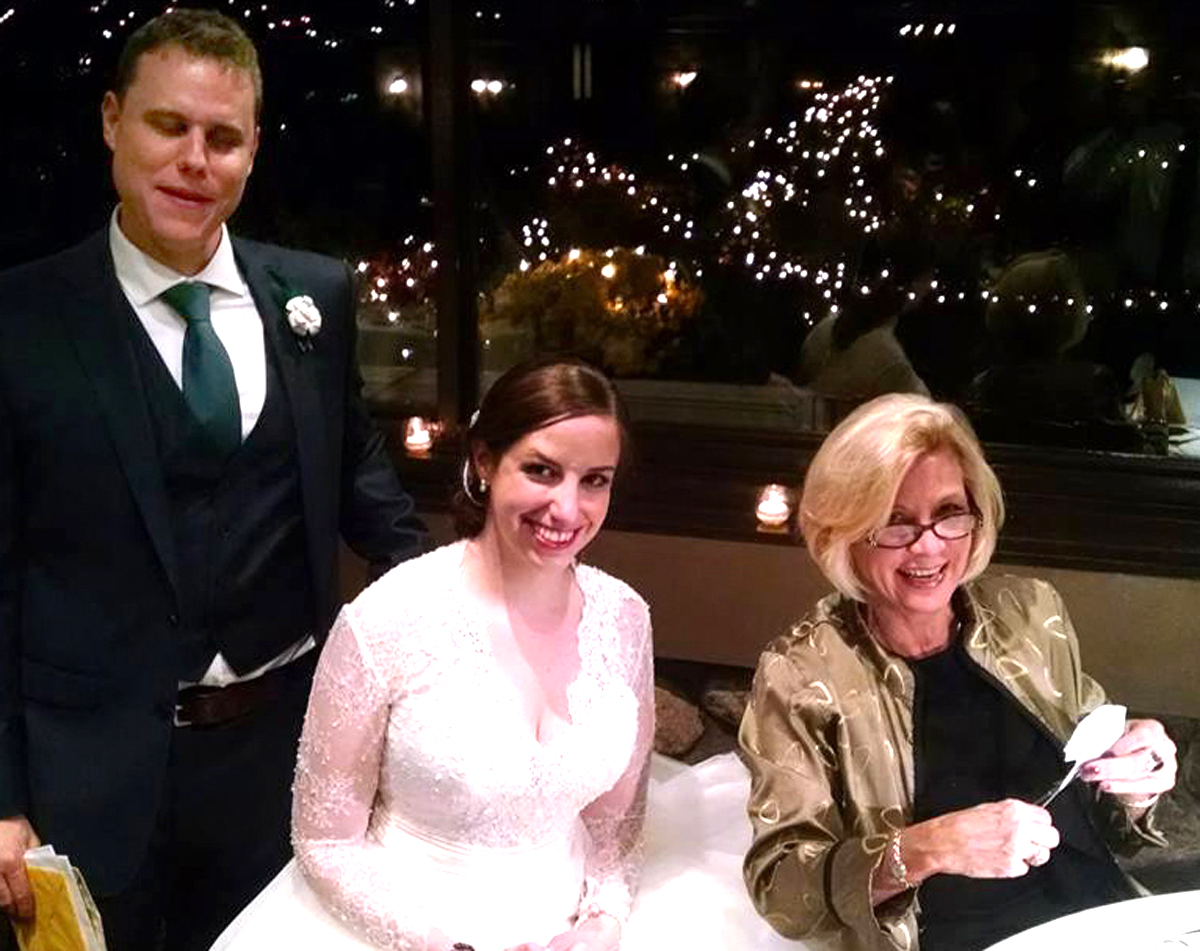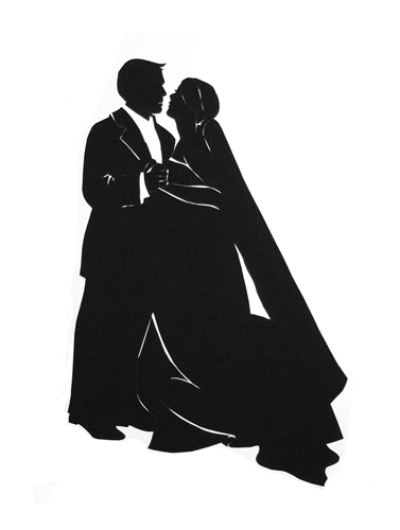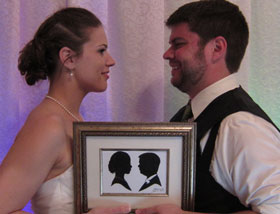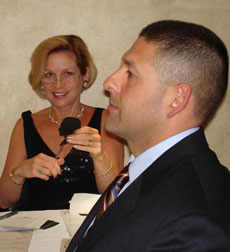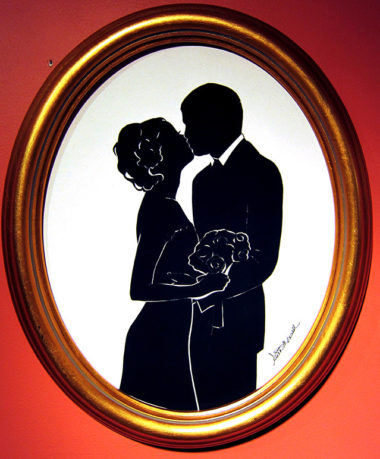 For a more casual and whimsical offering, the artist can draw caricatures of your guests, individually, as couples, and in family groupings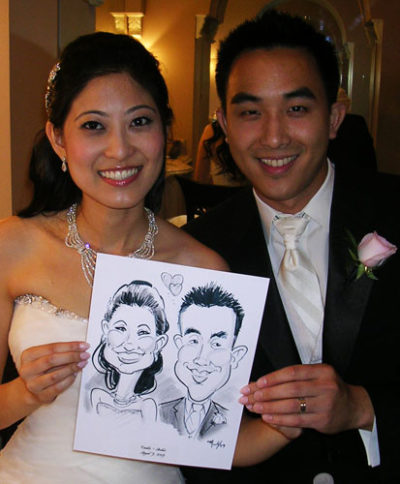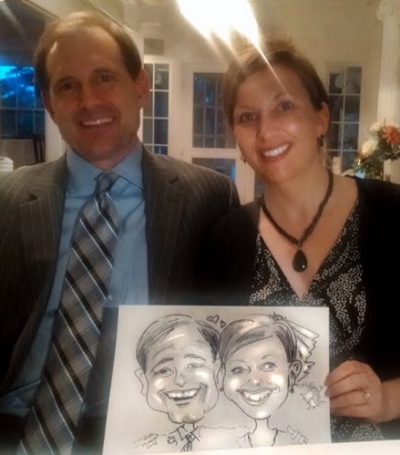 Request a Free Quote
for a Special Event